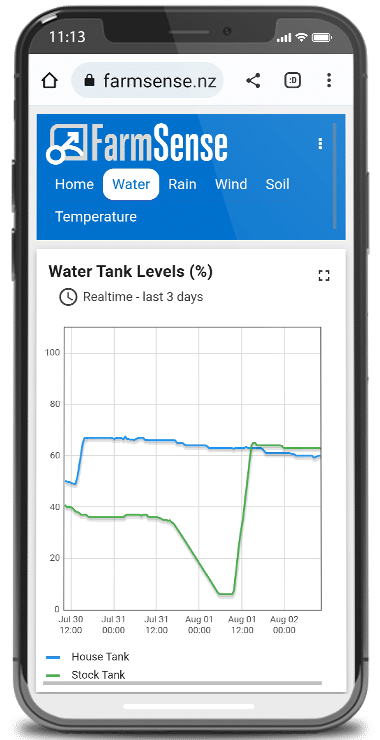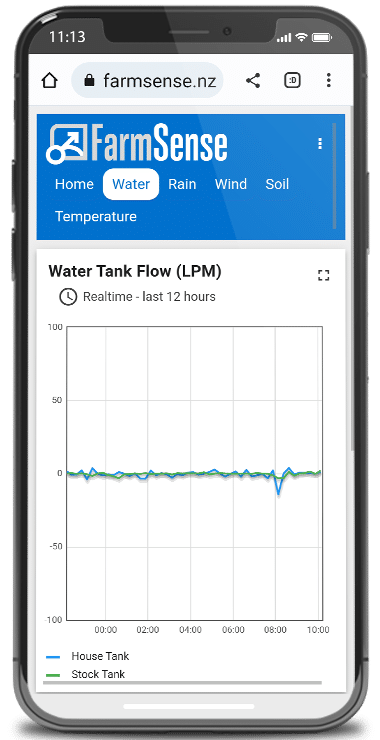 Key features
Alerts
Receive Alerts by txt message and email when Levels drop below your alarm threshold.
Graphs
Graphs display data trends so you can see the current situation and where things are headed.
Wireless
Wirelessly connected to the internet gives you access to your data on your phone wherever you are.
Plug & Play
Simple, fuss-free set-up.
Expandability
Add up to 15 water tanks to your FarmSense system.
Solar-powered
Stand-alone, solar-powered, self-contained and wireless.
Rugged Design
Ruggedly designed and constructed for working farms and Kiwi outdoor environments.