Farm automation systems like a sixth sense.
When you can't be everywhere at once, FarmSense can be. Our farm automation systems constantly monitors your farm's natural inputs with a simple, solar powered plug and play set up that's wirelessly connected to your mobile phone.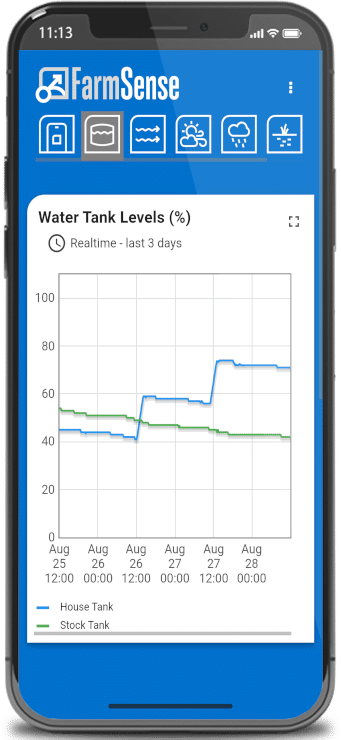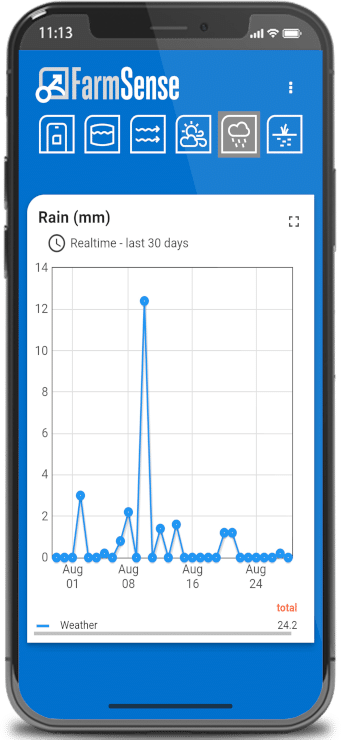 Simply and easily monitor your farm's natural inputs in real time.
Rainfall, water supply, soil moisture and temperature, wind – they all have an effect on the productivity of your farming system. FarmSense gives you full visibility of them all on your mobile, tracking and displaying data trends so you can see the current situation, where things are headed and sending text message alerts when things go wrong. It's a simple farm automation system that's built tough for working Kiwi farms.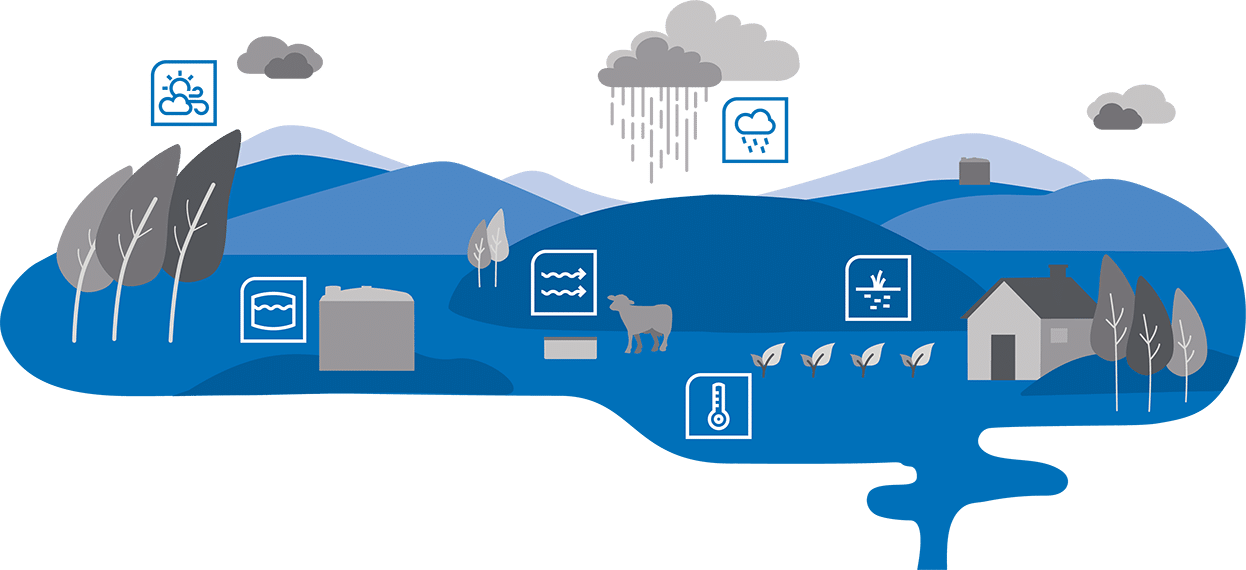 The simplest way to collect data
Our Sensor Hubs come with single or multi-sensor capability. This allows you to measure up to four water tank levels or other sensors at the same location with a single Sensor Hub.
For tanks and other sensors at more than one location, our Sensor Hubs will also relay sensor data from other Sensor Hubs up to 4kms line of sight. This allows you to have a network of sensors across your farm all communicating back to a single 4G Sensor Hub or WiFi Adapter. No need to have a costly 4G connection for each sensor.
Our range of sensors connect to our Sensor Hubs via a simple push in connector, no need to screw wires into terminals. Once connected the Sensor Hub will detect the type of sensor connected and start measuring it automatically.
"The FarmSense system alerts me via text message if my water levels drop too low, giving me ample time to get on top of issues before they become problems."